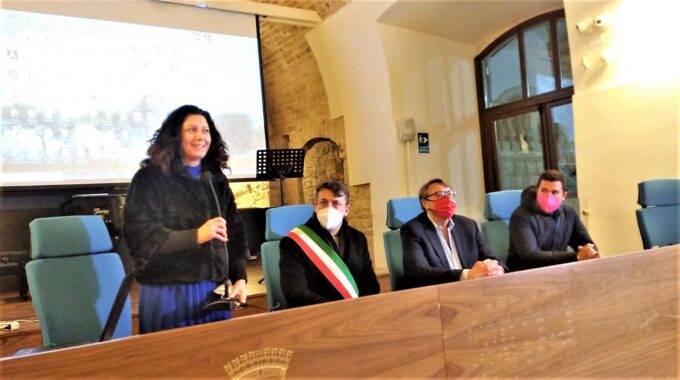 𝗧𝗵𝗲 𝗠𝘂𝘀𝗶𝗰 𝗛𝘂𝗯 𝗼𝗳 𝗔𝗰𝗾𝘂𝗮𝘃𝗶𝘃𝗮 𝗱𝗲𝗹𝗹𝗲 𝗙𝗼𝗻𝘁𝗶 𝗳𝗶𝗻𝗮𝗹𝗹𝘆 𝗯𝗲𝗰𝗮𝗺𝗲 𝗿𝗲𝗮𝗹𝗶𝘁𝘆!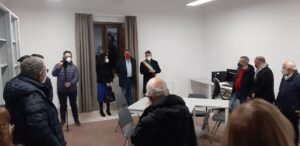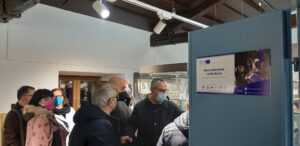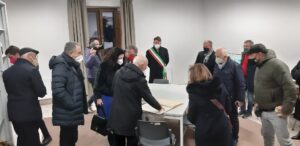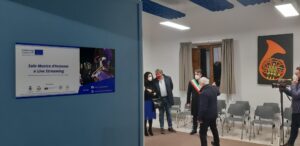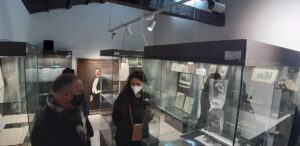 𝗧𝗵𝗲 𝗠𝘂𝘀𝗶𝗰 𝗛𝘂𝗯 𝗼𝗳 𝗔𝗰𝗾𝘂𝗮𝘃𝗶𝘃𝗮 𝗱𝗲𝗹𝗹𝗲 𝗙𝗼𝗻𝘁𝗶 𝗳𝗶𝗻𝗮𝗹𝗹𝘆 𝗯𝗲𝗰𝗮𝗺𝗲 𝗿𝗲𝗮𝗹𝗶𝘁𝘆!
Last March 21st was held the inauguration of the 𝗠𝘂𝘀𝗶𝗰 𝗛𝘂𝗯 , set up inside "Palazzo de Mari" of the Municipality of Acquaviva thanks to Apollo Lands project. Inside the Music Hub there are rooms where you can rehearse, where, thanks to the cooperation with the Music Academy Tito Schipa of Lecce, workshops and thematic laboratories on local composers and musicians are already being held and where music masterclasses will be held aimed at reviving and enhancing the local band music tradition.
The Hub will also host, on a permanent basis, a small "museum", inside which the memories of the musicians who have made great the local band tradition will be kept and cherished, accompanied by the news brought by other recent bands in Puglia, creating a valuable "continuum" between past and present.